COMMENTS FROM REVIEWERS
"Graceful, eerie...tragically beautiful, it's like she's living with a back woods secret she's determined to keep."
~Victory Review (Seattle)

"Simply stunning, a phenomenal set.  Thank you Cera - it was a privilege to spend some time in your world."
~Arran Folk Festival
"Don't be fooled; as whimsical as they may seem, there is a beautiful intensity to Cera Impala & the New Prohibition, like a bar of deliciously dark chocolate - bittersweet, and very moreish. This band's heart beats to a waltz, d it'll be an incredible feat not to fall in love with them."
- Roberta Pia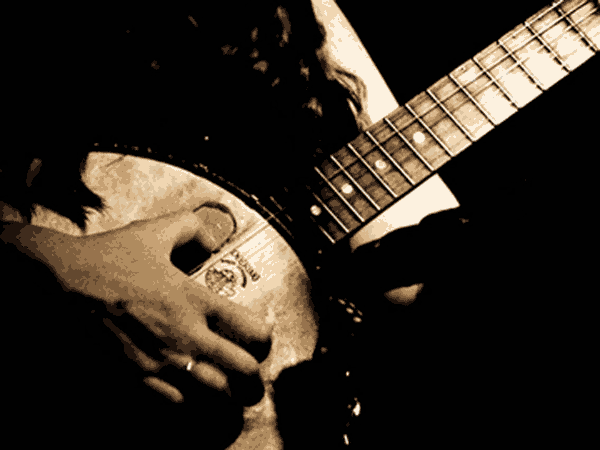 "Some fine banjo playing."
~Maverick Magazine (UK)
"The likes of Crooked Still or Nickel Creek...wreaks of authenticity, delivered with due deference, a bourbon-soaked liturgy of distress."

~FATEA Magazine (UK)

"It's a banjo thing.  With her band The New Prohibition, she walks something more akin to the Yellow Brick Road than Route 66...Impala's voice has a honeyed sweetness to it and it has the perfect foil, not in her admirable talents on the aforementioned banjo, but in Dirk Ronneburg's traditional yet fiery violin, and that pairing makes this album both mature and endearing.  "Gladioli", for example, sets the stage for a touch of downhome redemption in such an effective manner that even Amanda Palmer would approve."

~Bluesbunny (UK)
"

This is just the best band in Edinburgh. Every time I listen to Cera Impala it transports me immediately in a land of dreams."
— Valene, Fan
Thank you for taking the time to share your thoughts with us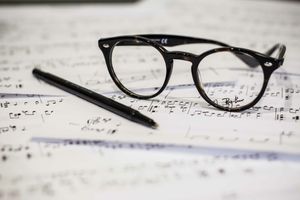 For feedback from out fans, please scroll down! 
"The best gig we've ever put on!"
~Comrie Village Hall
*************************************************************
Maverick ****
"A quirky mix of gritty swing and edgy folk, delivered in her soulful honeyed voice, examining the dark mysteries of the human condition."
Simon Redley
                                                 ______________________________________________________________________

"absolutely great listening"
Cross Country - 2016
                                                ________________________________________________________________
"weaves an eclectic route between folk, swing, and the downright unexpected."

Acoustic magazine - June 2016
________________________________________________________________


"fresh and vibrant...delight to be found in each track"
Scots Heritage Magazine - October 2016
___________________________________________________________________
What a magnificent show last night at String Jam Club! How do you begin to describe someone so unique as Cera Impala & The New Prohibition? Not only was this hillbilly noir, but this was also hillbilly incandescence (if there is such a thing) emitting sheer light & exuberance. Her gentle breathy vocals belie the power within, and at times they soared with such joy & sense of freedom that it created a palpable energy in the room. That voice which can be as soft as a kid glove, can pack a punch that will knock you over. The word 'quirky' has been used to describe Cera, but it doesn't quite do Cera justice. Downright original is the whole point. This woman is an artist & that was evident to the last note. Who else could have succeeded in getting the String Jam Club audience to whistle like birds, to create an audio landscape of Spring birdsong for one of her songs? It may be a bit unusual in terms of audience participation, but it sure as hell worked & was beautiful. Cera's song, Killin Floor, inspired by the great Skip James classic, led unexpectedly into an uptempo Balkan-esque instrumental break, a radically creative yet seamless addition to the arrangement. A personal favourite of mine was the Hoagy Carmichael cover which was perfectly & effortlessly executed, so much so that one could imagine Hoagy sitting up there in the gallery, looking down with a big grin on his face. Overall the musicianship could not be faulted. With perfect pitching, understated yet solid & lyrical arrangements, the exemplary playing of Dr Dirk on fiddle & Joel 'Jello' Sanderson on upright string bass was spot on, complementing Cera's knockout banjo playing & outstanding songs perfectly. All three played together as one, tight as a tick, yet it flowed so easy & naturally. The Swing in the jazzy numbers really Swung (note the capitals!), they were right on it, solid as a rock, and Cera's songs were so varied and absorbing, and so deserving of the huge applause & calls for encores at the end. For those who missed her, I would urge you to go buy her latest album 'Tumbleweed.' It cannot fail to impress but I have to say that seeing her live, she is even more impressive: the sign of a great artist. It's an energy thing, you pick it up in a live setting. We have met Cera at the club before in different guises, once with the famous Bevvy Sisters & also as a member of the excellent Dark Green Tree who supported Boo Hewerdine here two years ago. So it was a delight to welcome Cera Impala Music back, this time in her own right, fronting her own band, centre stage, up where she belongs. Pure magic.   
Allie Fox, String Jam Club Curator - 11 March 2018
_________________________________________________________________________________
An interesting mix of roughly edgy folk and swing combined with a rich and soulful vocal delivering themes of sex, magic, friendship and healing. Add the playful claim that the album is "100% guitar free" yet tempered with the fact that as an alternative, Cera shifts between ukulele and banjo… Fortunately, the combination as a core trio (The New Prohibition) with Dirk Ronneburg on fiddle and Joey Sanderson's double bass gives a rootsy and stark feel to proceedings. There are plenty of guest appearances too to add to what people call the sonic palette. There's even some turntable scratching on the electrocoustic 'Home' – not something you see every day. In fact it's typical of a variety which comes as an unexpected surprise.
That comes in the form of the  Gallic swing of 'Fingernail Moon' , moving to intense murder ballads  and the lounge jazz of 'Roll A Joint',  all the while avoiding the usual banjo clichés, apart from maybe a lapse in 'Blackbird' where you can forgive some of the cottonpickingly devilish fingering. There's a low fi bluesier tinge, possibly what fits the  term 'Hillbilly noir', which creeps into several tracks while  the title track is pure country.
Like the run down whitewashed cottage with its rusty corrugated iron roof pictured on the sleeve, 'Tumbleweed' is about getting down to bare bones. Simple, stripped back and doing a grand job in promoting the philosophy of less is more.
Mike Ainscoe, Sonic Bandwagon - Sept 2016
"tight and melodic…the overall effect is very pleasing"
**** (4 stars)
_______________________________________________________________________
Roots 2016:
The last thing likely to cross your path as you listen to Cera Impala's new record is tumbleweed. With an almost sultry vocal delivery, the dozen or so songs on her latest album release, find the singer in good form, her breathy, soulful and honey-rich voice at the forefront throughout and with not a single guitar in earshot. Driven along by some tastefully rendered fiddle courtesy of Dirk Ronneburg and pretty grounded double bass runs from Joel Sanderson, Cera's banjo and uke accompaniment allows just enough space for the one or two guest appearances, notably Mary Macmaster's electric harp on the brooding Flicker n' Shine. With songs that are often cinematic, such as the title song Tumbleweed and Ponderosa, and at times the slightly whimsical (Roll a Joint and Magic), Cera and her band are also fully equipped to delve into Portishead territory with the contemporary feel of the album closer, Home. 
Allan Wilkinson, Northern Sky - Summer 2016
______________________________________________________________________________


US-born and based in Scotland, Cera Impala plays some understandably credible American music with her band, the New Prohibition.  Blessed with a great voice…she's also a prodigious writing talent, and a mean player of the banjo and ukulele. 
      It's her fourth album, and there's plenty to recommend it, from the vintage sound of the opener, Fingernail Moon to the fragile beauty of You're Not Yours (a title to make any grammar pendant smile).  Accompanied by bass and fiddle, she creates a surprisingly full and inventive sound that draws on her roots, and when guests join in, as with the harp on Heaven, it's not to add a name or two, but to create a mood.  Even the joker in the pack, Home, with its turntable scratching, actually fits perfectly.
    There's plenty going on here, and it's an object lesson in how to create a complete sound with very little.  Start there, and stay for the songs and the voice; you won't regret it.

Chris Nickson, Stirrings magazine - 2016

Rating 9/10
________________________________________________________________________
There are those who have issues with intimacy, it scares them and no amount of cajoling or warmth will ever change that. It is not a bad thing to be wary of such confidence and chance of relationship, but it can lead you away from a musical path in which the poise and lyrical attraction of the musician is all consuming, all powerful and understandably beautiful.
For some the thought of the intimate is like Tumbleweed blowing across a barren landscape, the prairie dogs howling at the splutter and cough of the lost and ill equipped, it is the wind blowing in the darkness that gives them comfort and yet as they look across the moonlit fields, in the distance the holding of charming intimacy and creative edge is held out like a beacon, beckoning and bountiful. It is the hands of Cera Impala that the bounty, the prize, is to be seen as a hug from a stranger, one that makes your breath run fast and the pulse skip, one that makes you tumble in love.
The art of the sensual is often misconstrued as being flirtatious, an unseemly playful tease, but in Tumbleweed the body is taken on a journey of spirited, in depth, unique perception, it is the moment when the listener's brain is overwhelmed by the sound of the new that only thing it can do is surrender for a while, raise the white flag and let the musical soft assault continue.
The tunes sway like a willow tree caught in a hurricane; the tree is immovable at the roots, it will not crack under the pressure or lose limbs due to the posturing of the wind, but it will magically sway, it will move with the breath of harmony and find physical enjoyment in its constant repositioning.
In tracks such as Little Bird, the impressive Roll A Joint, Caroline, the title track of the albumTumbleweed and Magic, Cera Impala does something that should be cherished, held beyond the effects of the tumbleweed, it is the smooth dance you always wanted but with the element and thrill of the crazy and beautiful thrown in. This is tumbleweed in the shape and strength of a sturdy British Oak and one that is observed in its field as a huge power and trusted companion.

Liverpool Sound and Vision
Rating 9/10
_____________________________________________________________________________
"fresh and vibrant...delight to be found in each track"
Scots Heritage Magazine - October 2016


__________________________________________________________________________________
Having spent time in several locations across the USA and Europe, and more recently in Scotland, many of the varied influences inevitably picked up along the way are detectable on this stylish album from the Arizonan songwriter and multi-instrumentalist.  Cera provides less-is-more banjo and ukulele accompaniment throughout, with her band The New Prohibition (producer Dirk Ronneburg on fiddle and Joey 'Jello' Sanderson on double bass), and a clutch of accomplished guest contributors all combining to create a uniquely atmospheric sound.
The contrasting songs on Tumbleweed range from O Brother, Where Art Thou? front-porch type musings of 'Little Bird' to the moody murder ballad 'Flicker n' Shine', the more commercial, swingy opener 'Fingernail Moon' and the lively 'Blackbird', all characterised by Cera's distinctive yet laid-back vocal.
There's an eclectic mix of jazz, folk, swing and Americana styles scattered throughout, so it's no surprise to hear turntable scratching accompaniment from Brieuc Bestel on the delightful closer, 'Home', but it all works, and falls together beautifully, to create a charming, synergic album packed full of innovation, otherworldliness, and musical light and shade, allowing the listener to drift away on waves of sonic ambience.
R2 magazine, Ian Taylor
______________________________________________________________________________
i get hundreds of CDs sent to me every year from bands wanting to come and play on Arran - most of them pretty average. Just occasionally i get a gem - Cera Impala's set tonight was simply stunning -apologies to Euan Henderson for the lousy bar takings as everyone in Brodick Hall tonight was so transfixed by this banjo-wielding mama that they just couldn't tear themselves away to go to the bar - and quite rightly so because it was a phenonemal set by three very talented people.Thank you Cera - it was a privilege to spend some time in your world.
Jon Hollingworth, Arran Isiand Folk Festival - June 2013
________________________________________________________________________
"That banjo-packing Washington State songstress Cera Impala decided to make a home in Berlin makes perfect sense on the evidence of this strangely strange album of blackened bluegrass, the like of which the Meat Puppets once briefly excelled at.
The likes of Crooked Still or Nickel Creek probably fill their canteens at the same water hole, then head off to the mountains to make more music, or dip their toes in the swamp to make some more. In The Pines wreaks of authenticity, Dancing In The Moonlight could be the anthem of a party you never want to fall asleep at, Orange Blossom Special is delivered with due deference, while the title track co-opts a Charlie Daniels fiddle line and feeds it to a bourbon-soaked liturgy of distress.
Cluck Old Hen and Foggy Window Backup accent the hoedown throwdown in the company of violinist Dirk Ronneburg, the latter in the long tradition of American songs about cars - somehow you couldn't imagine the same feeling from a ditty about an unreliable (was there any other kind?) Vauxhall Chevette!
Cera and the band are to relocate to Edinburgh later this year where they're sure to imbibe a whole slew of new influences."
http://www.fatea-records.co.uk/magazine/CeraImpala.html
FATEA MAGAZINE - May 2012
__________________________________________________________________________
"It's a banjo thing. Every time I see a banjo, unless attached to the demented Dad Horse Experience of course, I feel that familiar dread that another trip up the well-trodden path to the identikit nirvana of Americana is on the cards. Cera Impala plays the banjo but no one is going to be accusing her of being identikit, least of all me.
With her band The New Prohibition, she walks something more akin to the Yellow Brick Road than Route 66 over the duration of the eleven songs on her album "Higher Place". "Mother's Side" starts off her album in conventional fashion but it takes less than a minute to figure out that this is a far from standard sortie into the rose tinted musical past. Ms Impala's voice has a honeyed sweetness to it and it has the perfect foil, not in her admirable talents on the aforementioned banjo, but in Dirk Ronnenburg's traditional yet fiery violin and that pairing makes this album both mature and endearing.
It is true to say that the songs on this album are possessed of universal strength with more than sufficient stylistic variations to maintain the attention of a civilised listener. "Gladioli", for example, sets the stage for a touch of downhome redemption in such an effective manner that even Amanda Palmer would approve.
My ears are happy now that they have made the acquaintance of Cera Impala & The New Prohibition. Now, if you'll excuse me, I have to ask a lady for a dance."
www.bluesbunny.com/Reviews/tabid/122/xmmid/474/xmid/3655/xmview/2/Default.aspx
BLUESBUNNY UK - April 2012
_______________________________________________________________________
"It's eerie, it's interesting,... I love it.  You haven't heard many songs like this and that's a good thing. ...There is something cool about it. You want to listen. The last track on the record is one of my favorites. The music starts out eery once again. You have the feeling like you're sitting in a science fiction movie waiting for something crazy to happen. This album is just full of this crazy sounding music. If you go into this record with an open mind you'll find something you like yet you won't know exactly why. I'm not sure who Sue is or why she ain't afraid to die, but it's a cool song and I listened to this one more than once. ..I Love it."
http://countrymusiclife.com/cera-impala-higher-place-album/
Dayne Shuda, Country Life Magazine - Jan 2012
_______________________________________________________________________________
Everything you might expect from a 'wild banjo-wielding mama' and more. Berlin-based Cera Impala puts a new slant on old timey mountain music with her hard driving clawhammer style banjo on this second album with her band The New Prohibition, the follow up to 2007's BUSTED. The trio comprise Jovanka von Wilsdorf on bass and Dirk Ronneburg on fiddle and guitar, whilst Impala alternates between banjo and guitar with her own very distinctive voice throughout.
There's some familiar songs included here, such as the traditional In the Pines, Cluck Old Hen and Orange Blossom Special, which at one point bursts into The Flintstones theme tune adding even more fun to an already fun number, all imbued with an old time feel but treated to contemporary arrangements. Whilst Ronnenberg takes the lead on his own Foggy Window Backup, Impala shows her sensitive side with a couple of tender moments in Whisky and the bluesy album closer Sweet Sue.
www.allanwilkinson.co.uk/node/2311
Allan Wilkinson, Northern Sky
                               __________________________________________________________________
"…Feisty banjo and fiddle and assured female vocal…Whisky, for example is one of the album's standouts – on which Cera imparts an almost Cowboy Junkies-like ambience to her believable vocal depiction. I do like Cera's singing, it has character and depth, and her instrumental skills (banjo and guitar) demonstrate a good level of accomplishment,… best of all perhaps, the closing number Sweet Sue, a marvelous piece. You can't not argue that Cera and The New Prohibition create a distinctive sound."
http://www.folkandroots.co.uk/reviews15.html
David Kidman, FRoots Magazine
________________________________________________________________________________________________

"Impala drives every song with some fine banjo playing while the fiddle and bass accompaniment are equally accomplished. The tunes are catchy and it's all undoubtedly good fun."
Jeremy Searie, Maverick Magazine - Oct. 2011
_________________________________________________________________________________


http://www.npr.org/blogs/nprberlinblog/2011/08/04/138820911/month-music-tip-cera-impala-and-the-new-prohibition

This month I had the pleasure of listening to a new CD that just came out. It's called Higher Place by Cera Impala and the New Prohibition band. The style is within folk- bluegrass, country with some nice retro flavors. The album is banjo based, which I thought was really refreshing.  Listen to the Song "Sweet Sue".

<iframe width="300" height="169" src="http://www.npr.org/player/embeddable/video/player.html?i=138820911&m=138896862" frameborder="0"></iframe>

"Foggy Window" was probably my favorite up tempo tune. Then there was another song I was fond of- "Row My Boat." The tempo is different, it's on the slower side and it's more theatrical. I had the chance to speak to Impala and here is what she had to say about her music: "It has a lot of eclectic elements but basically its inspired by American folk music but it has a real edge to it. We have one song written by Dirk, "Foggy Window," which is an ode to his automobile in the states that used to break down a lot. Then we have three traditional songs and the rest of the songs are written by me. They're all different and they're all my little babies. I'm definitely a happy part of the women's banjo movement. I'm an advocate of taking an instrument and playing it how you feel."


NPR Berlin, August 2011
Cera Impala & the New Prohibition "Higher Place"
Anouscka Pearlman
________________________________________________________________________


If you were to visit Berlin, Germany, you would have no trouble finding good acoustic music. From the old time Killbilly Boys to the innovative New Prohibition band, your pallet will have a lot to chose from. Originally based out of Olympia, WA, the trio moved to Europe in hopes of reaching the growing number of acoustic fans there. From the looks of it they are doing a mighty fine job of it. The group has released their second album entitled "Higher Place". The haunting voice of Cera Impala drives the unique sound of this invigorating group throughout the project as well as her saucy songwriting. The group is rounded out well with Dirk Ronneburg taking on the fiddle and Jovanka von Wilsdorf on contrabass. There is also an electro-coustic instrumentalist in most tracks we imagine is KILL BAMBI who is rocking this duet with Cera Impala. The project is a clever blend of old time, jazz, and bluegrass with a healthy amount of dynamic jamming. There is a surprising amount of energy in their playing. They do a great job of drawing the listener in with catchy melodies and keeping them interested with their good lyrics. "Higher Place" is sure to satisfy your crave for "something different" and enjoyable.

Acousticana Journal - May 15th 2011
THE NEW PROHIBITION "HIGHER PLACE";
http://acousticana.us/new-prohibition/
__________________________________________________________________________________


EAST BANK RADIO, April 2, 2008 THE NEW PROHIBITION BAND: BUSTED (2007)
The New Prohibition Band, based in Berlin, Germany, plays old time string band music with a flair that indicates a sincerity and dedication to the genre. Mixing originals with traditional standards, they've made a splash with the 2007 release of "Busted" on Nana Nana Boo Boo Records. The band consists of Cera Impala, Dirk Ronneburg and Phil Post. While each member is apparently an accomplished artist in their own right, the trio blends their skills to produce a winning product. If there is any question about their approach to their craft, refer to the album cover. It proudly proclaims that "This CD is 100% Guitar Free". What the band does bring instrumentally is a banjo, fiddle and upright bass. Despite their relatively small numbers on this project, they give us plenty of bang for the buck. The album kick offs with a traditional number, "Remember What You Told Me", setting things off with an uptempo instrumental. In fact, their treatment of traditional songs on this disc is one of their strong points. Their unique version of "Wayfaring Stranger" is a standout track and "Angeline the Baker" is a worthwhile footstomper. When it comes to originals, Impala provides most of the writing talent. She contributes six songs to the project. Ronneburg provides the only other original tune on the album, as well as penning lyrics to the traditional "Angeline the Baker". Stylistically, The New Prohibition Band doesn't miss a step between their originals and their covers. There is a continuity between all of the songs to the point where you may not be sure whether they wrote all of them, or whether they are all old time traditionals. Impala's "Troubles" and Ronneburg's "Informant 559" are, in my opinion, the strongest of the original material. That's not to say that there are any particularly weak spots on the disc. The quality holds up well throughout the album. Overall, The New Prohibition Band delivers authentic sounding old time music, with a fresh, contemporary sensibility. If you like good ol' fiddle driven string band music, "Busted" is a solid effort that is well worth having.

EAST BANK RADIO, April 2, 2008
Nashville, TN, USA
link:
http://eastbankmedia.com/blog/archives/5
____________________________________________________________________________________
 

The New Prohibition Band's new CD Busted, has something old, something new, something original and 13 tracks worth listening to. Self described as 'psychedelic old-time & haunting maladies', it's an apt description for this band's brand of bootleg bluegrass that delivers its songs with chilling effectiveness. They do it with Cera Impala on banjo and vocals, Dirk Ronneburg on fiddle and vocals and Phil Post on upright bass. The CD begins with the traditional foot stomping instrumental, "Remember What You Told Me," and includes excellent versions of other well known traditionals "Shady Grove," "Wayfaring Stranger", "Angeline the Baker", "Say darling Say," and "Valley Forge." Impala and Ronneburg have worked out some beautiful harmonies. Their version of "Shady Grove," is a good example. Ronneburg has written lyrics to "Angeline the Baker." Turns out Angeline has been growing something illegal on the back forty. He also wrote "Informant 559," a dance tune about a guy who spills the beans on his friends when he gets caught growing the same thing as Angeline. The other six songs on Busted were written by Impala. She's got some real good ones too, but "River Song," and "Jihad," are my favorites. Her voice and songs are eerie, graceful and a little odd. It's like she's living with a back woods secret she's determined to keep. It's too bad the CD doesn't come with a lyric sheet. If it did I'd be reading the lyrics to "Jihad," very carefully. The middle- eastern melody and Impala's vocals are tragically beautiful, but I can't make out all the words. The New Prohibition Band was Olympia based but they've relocated to Berlin, Germany...So, if you find yourself in Berlin, go and see The New Prohibition Band. They are scheduled to play at venues all around the city. Otherwise you'll just have to listen to Busted or check them out at www.thenewprohibitionband.com. Hats off to The New Prohibition Band and Busted. (Heidi Fosner)

VICTORY REVIEW MAGAZINE, January 2008, Seattle, WA, USA
THE NEW PROHIBITION BAND: BUSTED (2007)
_____________________________________________________________________________________

GERMAN PRESS

 BLUEGRASS BÜHNE, Aug/Sept 2008
THE NEW PROHIBITION BAND: BUSTED (2007)
"Die bekannten Stücke werden...klassisch gespielt mit viel Geige und Clawhammer Banjo. ...Die eigenen werden aber ganz eigen interpretiert in einem individuellen Neo Old Time Style, den Crooked Jades oder Jenny & the Pinetops...vergleichbar, die ebenfalls ihre eigenen Ausdrucksweisen gesucht haben. Das klingt gern etwas schräg und verstiegen, Cera's Gesang ist ätherisch und geheimnisvoll, verleiht der CD ihren eigenen Reiz, die Instrumente werden artgerecht und sachkundig gespielt. Also eine wohlgelungene Produktion" (Eberhard Finke)
********************************************************************

COUNTRYMUSIC24, May 2008, Berlin:
THE NEW PROHIBITION BAND: BUSTED (2007)
Die CD "ist sowohl musikalisch als auch gesanglich perfekt. Auch die Flexibilität der Songauswahl und die Qualität dieser CD ist einfach perfekt."
COUNTRYMUSIC24
********************************************************************

WESTERN MAIL, April 2008, Berlin
THE NEW PROHIBITION BAND: LIVE at the COUNTRY MUSIC MESSE BERLIN 2008: Auf der CMM in Berlin ist uns eine Band, von der wir eigentlich noch nichts gehört hatten, positiv aufgefallen. Sonntag Mittag im Bluebird Cafe spielte "THE NEW PROHIBITION BAND." Wir fühlten uns unvermittelt in eine Scheune im mittleren Westen der USA versetzt. Denn das was wir hier sahen und hörten, kann man erleben, wenn man am Samstagabend in eine örtliche Party auf dem Land, oder in einem Honky Tonk am Rande einer City, gerät....Old-Time-Country vom Allerfeinsten.
...Es dominieren die Fiddle, das Banjo, und der gezupfte Bass mit den harmonischen Stimmen. Kein Wunder, daß die Zuhörer total begeistert waren und 'voll mitgingen'. Hier hätten noch Square-Dancer ihre helle Freude gehabt.... Auf ihrer CD "BUSTED" von 2007 agieren Cera Impala, Dirk Ronneburg, und Phil Post "100% Guitar Free." Sie zelebrieren darauf 13 starke Songs und wer ein Fan von Old- Time- Country ist, der is damit sehr gut bedient. ...Uns haben sie sehr gut gefallen. (Peter und Uschi)
********************************************************************************