WHO IS CERA IMPALA?
Cera Impala creates songs that feel instantly familiar. Her whiskey-honeyed voice takes intimately crafted pieces to another time and place, one of dreams and magic -sensual as they are savage. Her music has been heard all over the world, Impala has toured internationally with her handpicked band, The New Prohibition. In 2019, Cera debuted a new duet project, Delightful Squalor currently in the studio set to finish an EP by Christmas. She has previously been a member of The Blackberry Bushes, Dark Green Tree, The Dance Bandits and the fabulous queens of sass and harmony, The Bevvy Sisters. She is releasing her 5th album of original work, "Wildest Dreams" out on all digital platforms, CD and Vinyl  all by October 14th, 2022
New Album **WILDEST DREAMS** OUT OCTOBER 14th, 2022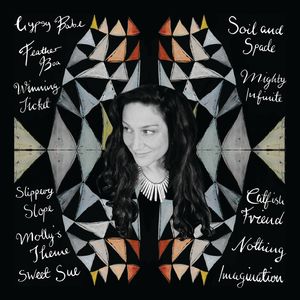 Fueled by pure and poetic storytelling, Impala has paved a path less traveled in steadfast pursuit of dreams. With here latest album aptly titled ", Wildest Dreams" she invites her audience to journey through it all with effortless poignancy. The music sparks images of vaudeville saloons, circus acts and music box ballerinas. Her world is one of playfulness, exploration and natural raw emotion. Eetheral themes are embedded in authentic American roots and serious musicianship. A multi-instrumentalist, she is no stranger to banjo, guitar, piano and uke, adding a shimmer of synth to bridge genres in a sumptuous union of sounds. While fully at home with each instrument, each one is temporal lover enjoyed fully in each moment it is heard.  The result is perfectly moorish, -Wildest Dreams is an instant classic.'
PEER REVIEW OF WILDEST DREAMS
"One of my grandfather's most beloved possessions was a blown glass bottle in which a tiny wind-up ballerina spun. There's something of the careworn treasure, the lonesome dancer with no place to hide, and the reaching beyond containment about Cera's Wildest Dreams - deftly and minimally crafted, beautiful and longing, nostalgic and arms-stretched-to-the-sky. Its rawness and redemption is sensitively nurtured by producer, Ben Seal"   -Karine Polwart
Wildest Dreams emerges out of the prolific catalog of the powerful composer, songwriter, and multi-instrumentalist Cera Impala. Like usual, track after track an instant classic. Impalas voice is a warm hug. Her lyrics are sound advice from your favorite auntie and the confessions of a longtime lover. A playful reference reference to "getting jiggy with it" followed by a playful honky-think piano solo, places you in a dusty saloon right out of Westworld.Calvin Arsenia
For lovers of Norah Jones, Billie Holliday, and Lana Del Rey, Impala's charm, wit, and prowess are undeniable. It takes a songwriter with deep and clear understanding of theory and multiple technical disciples to make music this complex and nuanced sound utterly effortless. Run, don't walk to bless your ears and soul with this delicious nectar. -

"This collection of gems has fast become a good friend. Cera is a seasoned song crafter, multi-instrumentalist and performer with the canny ability to pen a perfect song.  This new album shines with songs that manage to brim with emotion but never feel forced. Cera is clearly and firmly at home with the banjo, she creates character without overplaying. Stylistically, Cera flirts around folk, old-time and even honky-tonk but remains present day with her voice: natural and mischievous.
The lyrics are strong and easy to connect to throughout and though most tracks have an optimistic feel there is a tangible sadness which peeks through from time to time. Hard to pick a standout track but Mighty Infinite showcases Cera's ability to deliver a divinely lazy vocal with effortless jazz inflections.
The album bends and flows and takes us on a gentle journey, the production, courtesy of Ben Seal is pristine and perfect.  Great work." -Inge Thompson

In Wildest Dreams Cera Impala with Producer Ben Seal a unique album part vaudeville, part burlesque, part steampunk, part hillbilly. Seals' subtle and intimate production brings vocal to the fore at time lagged and sensual complimented by instrumentation from banjo, fiddle, double bass deftly deployed to create an atmosphere of texture and emotion. The wide prairies of Edinburgh never sounded so good -James Mactinosh, (Shooglenifty)
In 2016 Cera enjoyed the success of her 'Tumbleweed', a collection of songs that will simultaneously take you all the way around the world and back into the heart of the woods.
THE NEW PROHIBITION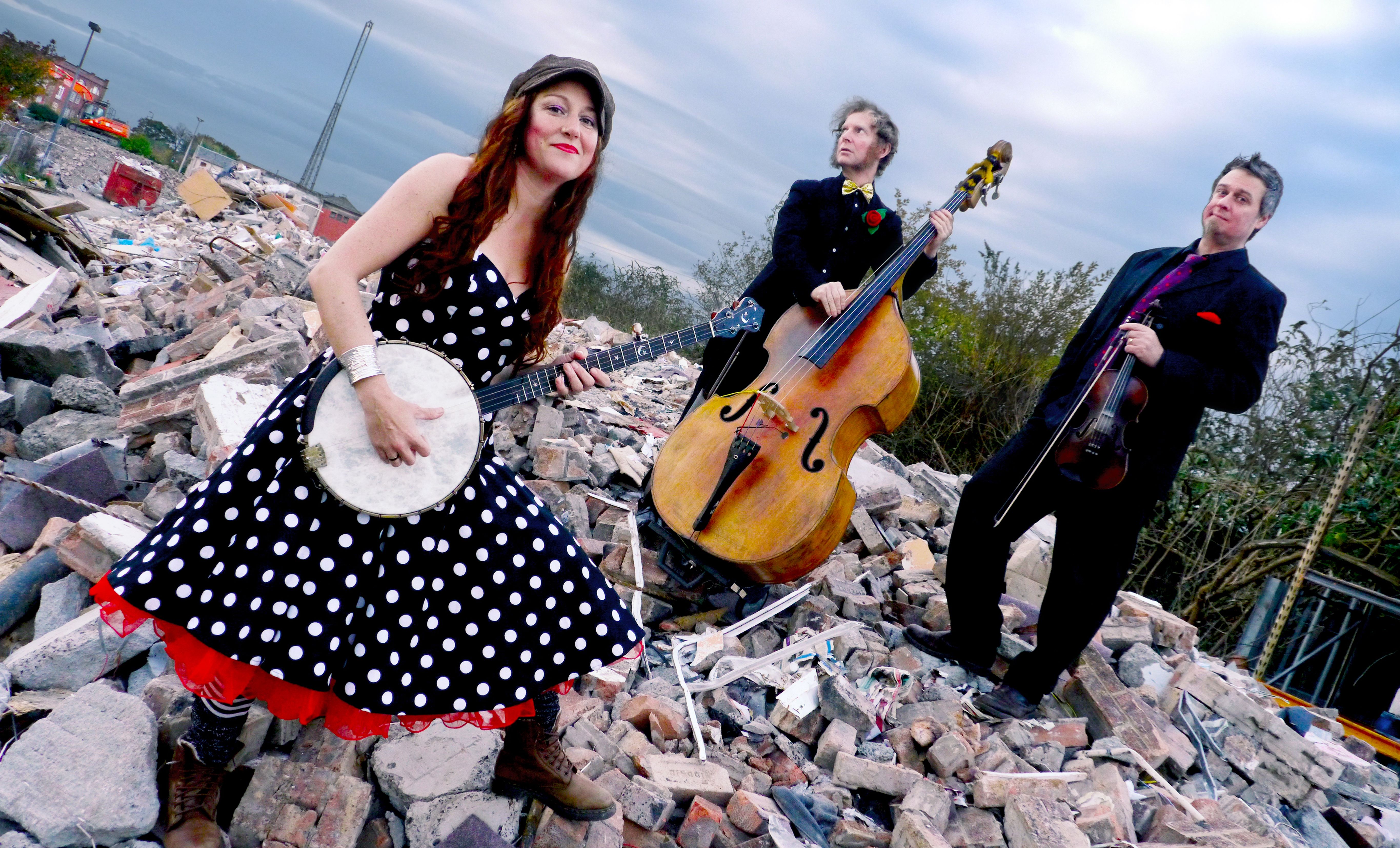 A slice of hillbilly noir and a measure of gritty 20's and 30's jazz, the New Prohibition have one foot in the past and the other in the future of folk, jazz and Americana. "Dr." Dirk Ronneburg, her long-time musical partner, is a fiddle-blazer of the highest degree also performs with gypsy jazz-ers 'Viper Swing', 'Nouvelle JukeBox' and in did a stint in the folk supergroup, 'Southern Tenant Folk Union'. The synergy between them is palpable; their music is otherworldly. Joey "Jello" Sanderson felled a tree in Cape Breton to create an instrument never seen or heard before, a combination of a cello and a double bass.  Jello has names his bass after himself calling it J-low, and is a member of the avaunt guard group, 'Oceans all Over', Dominic waxing lyrical, the Toxic Cowboys, and the Dance Bandits.  Born in Flagstaff, AZ -Cera has made many places her abode since '94 when she left; from Portland, Oregon, to New York City, all over California, Olympia, Washington state. Berlin -Germany, to Edinburgh Scotland where she has found a home and musical companions of all sorts.  She was been nominated for the Paul Hamlyn Award in 2019
 

As seen and heard on BBC Scotland, NPR Radio, The List, at Kelburn Garden Party, Eden Festival, Knockengorroch, Doune the Rabbit Hole, and countless well-loved stages all over the world, Cera Impala has toured internationally since leaving home in Flagstaff, Arizona in 94'.